Share This:









Something special has come out of Leander, Texas. LaRue Tactical has officially released the Siete Rifle, and it is Awesome! The Siete rifle was the brainchild of Mark LaRue who founded LaRue Tactical in 1980. The Siete bolt-action rifle is a culmination of 40+ years of innovation and exponential expansion of technology under Mark LaRue's guidance. The features below all serve a purpose in making the advanced Siete bolt-action rifle a versatile tool for all types of hunting and shooting disciplines. The plan is for us to receive one of these rifles with a set of two barrels. The Varminter crew will use it for long-range hunting and competition shooting. As we use the rifle in the field, we will post updates on our experiences. After which, we will release a detailed article and an accompanying video to show how this rifle performed for our needs. In the meantime, head over to LaRue.com to check out all the information on the Siete Rifle and other LaRue Tactical products.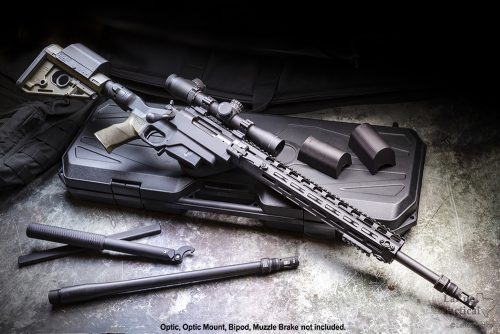 LaRue Tactical Enhanced Siete Bolt-Action Rifle Features and Specifications:
At long last, the LaRue Siete is ready for the public! The Siete's CNC-machined Billet Action is mated into our CNC-machined aluminum chassis combined with a Precision LaRue Match-Grade Barrel. The 23" quick-change barrel is a 6.5 CM medium-weight contour with a 1/8 twist rifling and a (5/8-24) threaded muzzle. Included in the kit is a preset (40 ft lb) LaRue-made Torque Wrench and Action Bar for easy caliber changes. Once torqued properly, a small portal on the handguard aligns with the caliber markings on the barrel.

The tool-less, quick-detachable full free-floating handguard features M-Lok attach points allowing you to attach multiple accessories such as a bipod, bullet quivers, lasers, etc.
The Chassis is rounded on all edges for extra comfort while slung. The precisely machined mating surfaces form an exceptional bed for the action, optimizing accuracy. The magwell accepts AICS pattern magazines with a generous magazine drop latch easy for use, even with gloved hands. A reinforced handguard junction with stainless-steel pins adds rigidity to the forend.
The Siete is fitted with a modified LaRue Rat Stock on a folding 6-position M-4 profile machined stock extension. A robust release-button unlocks the stock, allowing it to be folded along the left side for easy packing. A set of 3 different height RISR 2.0 risers are included to get your eye aligned perfectly with the scope's reticle. The riser can be securely positioned in three different slots in the stock. A LaRue A-PEG Grip aligns the shooter's index finger in perfect alignment to the trigger shoe. The Timney Trigger breaks at a crisp 2.5 lbs.
The entire package comes in an attractive and compact high-impact polymer case that allows the broken-down rifle easy and discreet carry.
Specifications:
Action: Short Action
Caliber: 6.5 Creedmoor
Barrel Length: 23"
Rifling Twist Rate: 1/8
Trigger: Timney
Weight: 10.0 lbs (with 5-rnd steel mag)
Additional Barrels Available:
308 Winchester – 20"
260 Remington – 23"
243 Winchester – 23"
22-250 Remington – 26"
For more information go to www.larue.com/products/larue-siete or call them at 512-259-1585.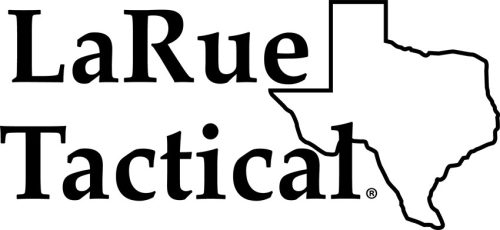 Latest posts by Varminter Magazine
(see all)
Share This: