Share This:









I (Eric) recognized the WOOX brand back in January 2020, when they announced their webstore launch and from the buzz that folks in my circles had about the beauty of these rifle stocks. After seeing the stocks they launched, I was hooked. It took everything many of us appreciate in a classic rifle stock (nice wood, good lines, great cheek welds, etc), but WOOX also added the more modern look with a metal receiver / chassis. The final product is just, gorgeous. After researching their history and reading how they appreciate something as simple as wood, I felt that these stocks would fit the Varminter community perfectly. I was eager to pick-up a few of these, shoulder them and get a first-hand look at the quality. Unfortunately, the 2021 SHOT Show in Las Vegas was canceled, so that left me waiting until 2022.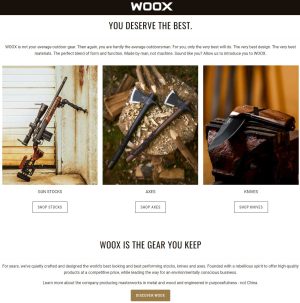 The 2022 SHOT Show was a strange one. With rules for masks in place and concern about illness, many companies skipped the Show completely, while attendance records reminded me of the shows I attended in the 1990s. However, I was able to visit the WOOX booth and quietly give them a hard look. Everything I read was true. These stocks were exceptionally well made, with a fit and feel that I don't believe is offered in a "factory" produced stock.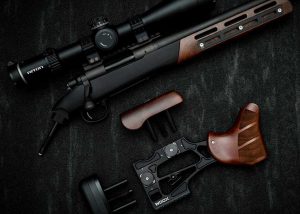 Thankfully, when the 2023 SHOT Show rolled around, we were prepared to gather as much information about new products for our readers / watchers. For me, a visit and interview with the folks at WOOX was top of my list. At the Show, I met up with Chip Hunnicutt and we interviewed him and asked him to show us what they offer and their new releases for 2023.
History of Minelli Group and WOOX:
WOOX Stocks has its roots in the Northern Italy area, when Francesco Minelli and his three sons Raffaele, Felice and Paolo registered the Minelli company name in Bergamo in 1937. As local lumberjacks for the local Alps Valley. Immediately after that, a small workshop was built to perform basic wood machining. That is until Francesco's sons learned the tricks to recognize the finest species, and the secret techniques to work and finish wood in the best way.
"The original artisan workshop grows into a small factory with a small office to manage the business. Located in a narrow valley, where the sun only peeks a few hours a day, Minelli's quality products and skills started to be appreciated locally and begin to grow in the following decades. As Minelli's reputation for exceptional quality products continued to grow, so did the international demand for such well made goods. In 2020, Minelli Group decided to launch a new consumer brand called WOOX. WOOX is an outdoor brand based in Hickory, North Carolina, whose mission is to create high-end products for outdoor enthusiasts."
WOOX Stocks:
Although Chip covers some of their stocks, WOOX offers many different styles and options. A unique option they have on their site is the ability to use their "Build Your Stock" website tool to create exactly what you want. We will be getting one of these stocks for one of our upcoming rifle builds, so stay-tuned for more info. In the meantime, I suggest you visit their site and check out all the different stock options and products we did not cover, their axes and knives!
WOOX EXACTUS PRECISION STOCK: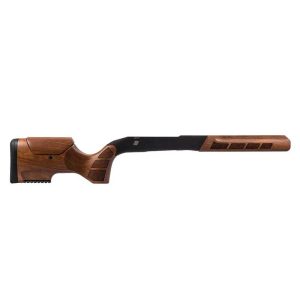 WOOX WILD MAN PRECISION STOCK: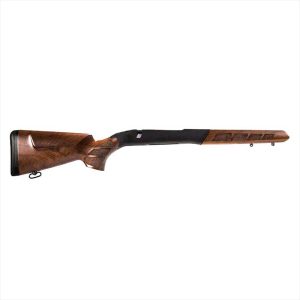 WOOX COBRA PRECISION STOCK: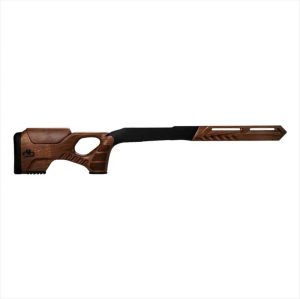 WOOX FURIOSA CHASSIS: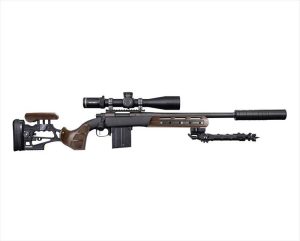 GLADIATORE – Shotgun Furniture Upgrades for Mossberg 500 / 590 / 590A1 / Shockwave pump shotguns.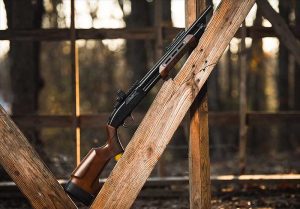 Latest posts by Varminter Magazine
(see all)
Share This: