Share This:









Yesterday (April 22, 2022), CZ-USA issued a warning to stop using the new CZ Model 600 bolt-action rifles immediately. Their vague warning contained the following:
IMPORTANT SAFETY NOTICE REGARDING CZ 600 BOLT-ACTION RIFLES

CZ has recently learned of a potential safety issue with the CZ 600 bolt-action rifles that could potentially result in injury. You should immediately stop using your CZ 600 rifle while CZ further investigates this issue. We will provide additional information shortly.

At CZ, we value our relationship with you and sincerely apologize for any inconvenience this may cause you.

Thank you for your patience, your cooperation, and for choosing CZ. Your safety comes first.
As most of you know, we have had a CZ Model 600 Alpha out in the field for testing and filming, over the past few weeks. We have not run into any issues with our particular rifle, with approximately 120 rounds shot through it since the time we received it. We are eager to hear what the issue is and how CZ-USA will be remedying the situation and we will update everyone via this article and our social media platforms.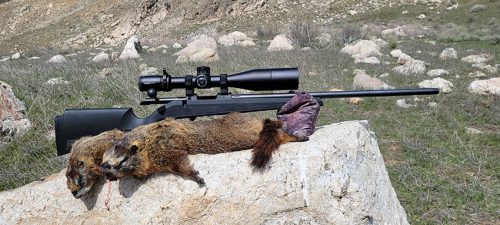 In the meantime, enjoy a 375 yard shot on a rockchuck using the CZ Model 600 Alpha in .224 Valkyrie mentioned above:

Latest posts by Varminter Magazine
(see all)
Share This: