Share This:









The Howa M1100 .17HMR bolt action rimfire rifle is the latest .17 caliber rimfire, now available from Howa USA / Legacy Sports International. We got our hands on one and, in our typical fashion, we used the heck out of it both at the range and in the field while hunting ground squirrels. All of us here at Varminter got to hunt with it and really put it to the test. This overview and ground squirrel hunt report has been a year in the making. It is a ground squirrel removal machine!
Howa M1100 – .17HMR Bolt-Action Rimfire Specifications:
Street Price: $429.00
Available Calibers: 22LR, 22WMR & 17HMR
Barrel length: 18″ – Threaded 1/2″ x 28
Weight: 6.3 LBS
OAL: 37″
ROT: 22LR, 22 WMR – 1-16″, 17 HMR – 1-9″**
Tactical/Varmint Style Synthetic Stock: Black**, OD Green, Kryptek Obskura
Standard "Rimfire" Stock: Walnut
Bolt Action
Oversized Tactical Bolt Handle
Beavertail Forend
** = As Tested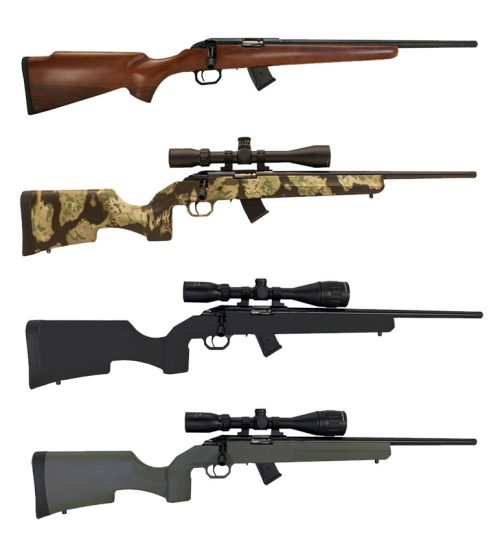 Range Report:
The Howa M1100 17HMR gave us good accuracy results. We did our testing at 75 yards and from day one, to just a few weeks ago, it performed well. This rifle really liked the CCI A17 ammunition, with other ammo performing satisfactory.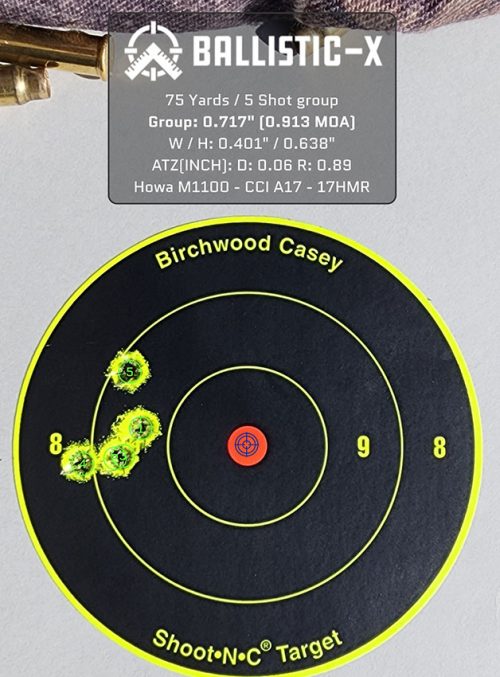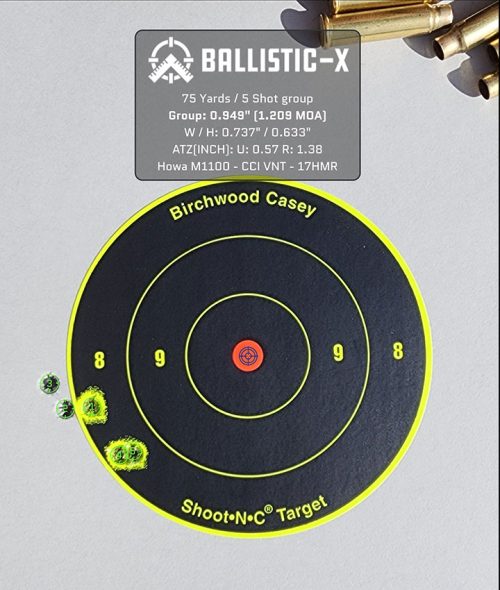 I feel that if I used a higher end optic, we would have received much better results. The Howa M1100 deserved a better optic than the Bushnell Rimfire Optics riflescope.
Hunt Report:
This rifle was used by four of us out in the field, primarily for ground squirrel hunting. As most of you know, a suppressed .17HMR rifle is hard to beat as a cartridge used for depredation work out in the field. It is extremely quiet, but very effective out to 150 yards. This rifle in the hands of the Varminter crew killed (easily) over 300 ground squirrels while using this rifle. The last use was a 3-hour shoot that netted over 100 dead ground squirrels! The farmer at that property was very pleased! Check out the video for clips from each hunt.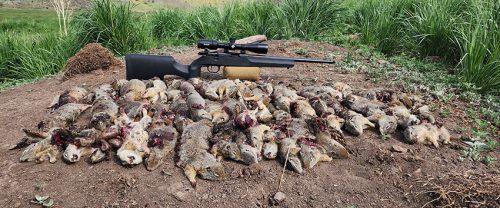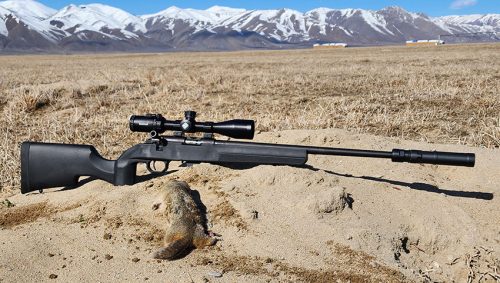 Final Thoughts:
The Howa M1100 is a relatively inexpensive rimfire rifle. The one we used performed well, but there were a couple of things I did not like about the rifle. They are strictly based on ergonomics, with the first being length of pull on the tactical stock version. For me, it was slightly too long for a comfortable trigger pull, without stretching my arm/hand out to reach the trigger. This issue can be resolved by offering a shorter stock with a set of extensions that can be added. This is an option in many similarly priced rimfire rifles. Second is the blocky grip. When shooting lots of rounds from a bench, or off a bag, the grip can cause a great deal of discomfort due to the size of the grip. This complaint was from myself, as well as one of our shooters, Pete. If I were to choose a rifle for my use, it would be the "rimfire walnut" stock option.
There are lots of positives to this rifle line. The price point is fair. The rifle proved to be accurate and it functioned very well under harsh field conditions of blowing dust/dirt. The external environmental issues did not hinder its function, or accuracy. David gives more information in the video embedded above. He also had good results while shooting it, so be sure to watch the full video!
Latest posts by Eric Mayer
(see all)
Share This: