Share This:









One of the coolest new products that I shot at Shot Show 2023 range day was from Amend2 and is their new AMC or Amend2 Modular Chassis system. This a new stock system which allows the user to swap barreled actions that are mounted in their mini chassis with others. The best part is there is no DBM as is it part of the mini chassis. The Initial offerings are going to include carbon fiber, fiberglass, polymer, and a polymer hybrid. The initial mini chassis options are going to include aluminum, reinforced polymer, and magnesium. These will fit rifles manufactured by Remington, Savage, Mossberg, Howa, Browning, Tika, Ruger, and Weatherby. Not all rifle models will be compatible so be sure to check the specific offerings.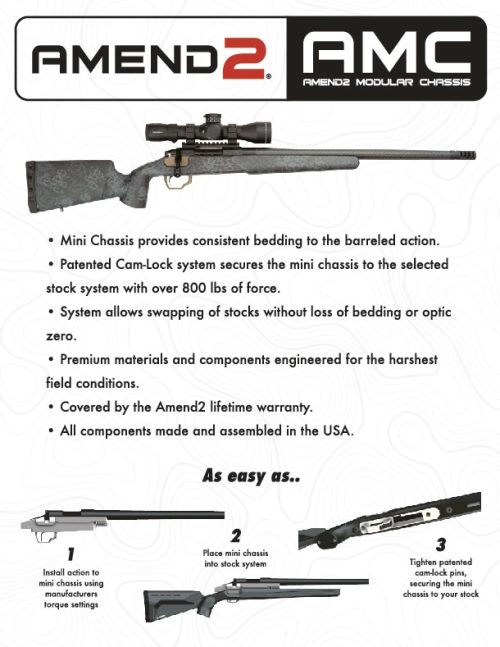 Imagine having a Savage 110 rifle and a Remington 700 setup in two different calibers. With the Amend2 Modular Chassis, you can unscrew and remove the Savage 110 barreled action from your favorite Amend2 stock, insert the Remington Model 700 barreled action, tighten two screws and your back shooting. It's really innovative and you definitely need to be watching for the release in mid 2023.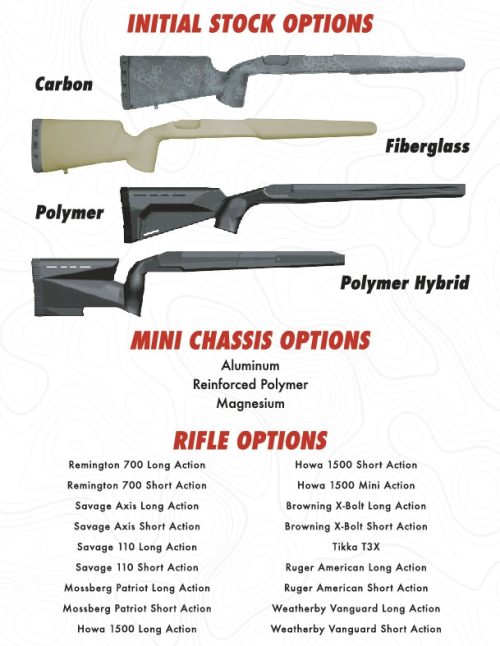 We are looking forward to putting some barreled actions in some of these new Amend2 mini-chassis / stock combination and getting them out in the field for range work and hunting. For future information, be sure to follow us and Amend2 on YouTube, Instagram and sign-up on our Varminter.com website for updates on this and many other products coming to us in 2023.

Latest posts by Varminter Magazine
(see all)
Share This: