Share This: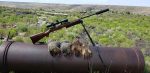 Sierra Bullets released their Prairie Enemy ammunition in .223 earlier this year. The bullet they are using is the 69 grain Sierra Blitzking, which is a bullet that is only available in their loaded ammo. Varminter purchased two boxes of the .223 Prairie Enemy ammo and pulled the 69 grain SBK bullets, so we could load them in a .22 Creedmoor round and take our loaded ammo rockchuck hunting. The results were spectacular! The 69 grain Blitzkings in the .22 Creedmoor were absolutely devastating. These would be great in the .224 Valkyrie (which Sierra already loads a slightly different 69 grain Blitzking in their PE ammo), the .22 Nosler and many other hot, fast, .224 caliber cartridges.
Here are the complete results of our testing and why we are asking everyone to contact Sierra Bullets and ask them to release these projectiles as components for those of us who reload! Hit them up here: https://www.sierrabullets.com/contact/
.22 Creedmoor Rifle Information:
Rifle:
CZ Model 550 American
22″ McGowan Barrel (5R – 1:8″ Twist)
Optic:
Zeiss Conquest V6 – 3-18x50mm (30mm tube)
Warne 30mm Rings
Bipod:
Swagger Hunter 42 Bipod
Suppressor:
Gemtech One Suppressor
Rauch Precision Suppressor Cover
Reloaded Ammunition:
Redding 3-Die Set (.22 Creedmoor)
Starline 6mm Creedmoor Brass – Large Primer (necked down)
Reloder 17 Powder
Federal GM-215M Primers
Mad Dog Weapons Systems / Bruce Finnegan – Barrel Install/Work
Stay-Tuned for an upcoming video on this CZ Model 550 .22 Creedmoor build!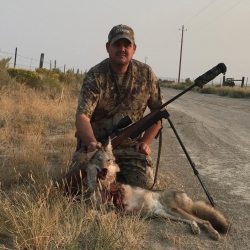 Latest posts by Cache Carlson
(see all)
Share This: