Share This:









We had a great meeting with the GoLight folks during the 2022 SHOT Show. After meeting with them and looking at their products, Cache, Eric, and myself recognized that their remote control lights could benefit predator callers who hunt at night. Their vehicle spotlights, with wireless remote controls, come with various options. For our needs, we focused on the LED spotlight version and their LED Infrared spotlight. Both would end up being excellent options for our use out in the field. As always, we like to use a product thoroughly before giving our thoughts and opinions. So when the GoLight folks offered up a couple of their lights for us to use/test in the field, we jumped at the chance. Although we received these lights for free, we are not being paid for this review and our opinions.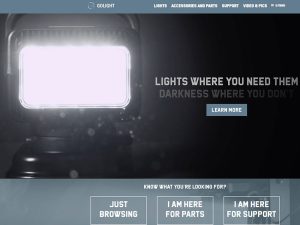 We have also decided to approach this project a little differently. A typical video being released with the description of the product and our thoughts, will be replaced with a 3-Part video series on the lights. This series will include the initial video from SHOT Show, where Trevor Premer from GoLight gives us a complete rundown of their products and answers some questions from David (Part One). The second video (Part Two), is where I discuss the LED Infrared GoLight that he used for hunting during the summer, fall and winter of 2022. The last video (Part Three), will be Eric discussing his use of the LED spotlight on his Daihatsu Mini-Truck while hunting. We are publishing Parts One and Two immediately, with Part Three to follow in February.
GoLight Remote Vehicle Spotlights:
GoLight offers many different spotlights to the outdoor community. From spotlights for off-road, work and fixed lighting, to wireless/hard-wired remote control spotlights for field and marine usage. GoLight began designing, engineering and manufacturing remote control spotlights beginning in 1992, with their first products available for sale in 1994.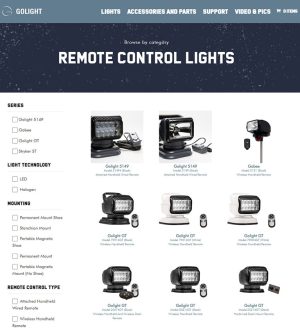 They have a wide array of models that cover almost every possible need. Our focus is on predator hunting. This includes traveling into hunt areas with no lights and a light for recovery of animals after the shot. Although this may sound trivial to people who do not hunt at night. Believe me when I say the need is there and an option like the GoLight is a great solution.
As stated before, we focused on a pair of lights that could be used during predator hunts while mounted on a Can-Am Side by Side and a Mini-Truck (Kei Truck).
The light that we have used on the Can-Am Side by Side has IR LED lights. This is especially useful when driving into an area to setup a stand when paired with nightvision, like the PVS-14. This means there is no visible light end we are able to enter areas unseen, and we have seen coyotes within 300 yards after getting setup on the stand. The GoLight emits a powerful spotlight beam, or with the diffuser lens it lights up a wide field of view which I am easily able to drive with. I highly recommend you get and try these lights.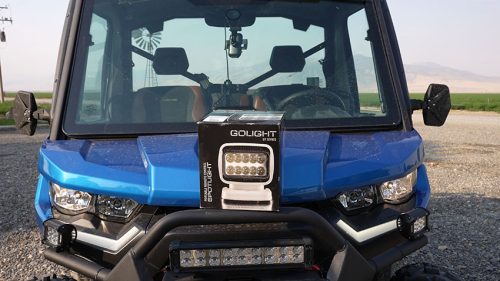 GoLight Product Features:
From www.golight.com:
Wireless or Hardwired Remote Control Options

Permanent or Portable Mounting Options

Permanent: 14 Gauge Stainless Steel Mounting Bracket

Portable: Industrial Strength Magnetic Grip

370° Rotation

135° Tilt

Halogen or LED

Ingress Protection from Dust (IP56)

High Torque Drive Train with Precise Pan/Tilt Control

UV Ray and Saltwater Resistant

3 Year Limited Warranty

Updated exterior housing design

Precise pan/tilt control

Enhanced resistance levels associated with shock, vibration, and impact
The Individual Light Features:
Halogen
H9 65W Bulb, 8° Beam Angle

225,000 Candela, Max Beam Distance 3,113 ft.

5.5 Amps at 13.8V
LED
10 High Flux LED's, 8° Beam Angle

544,000 Candela, Max Beam Distance 4,839 ft.

3.7 Amps at 13.8V

IR LED's avaliable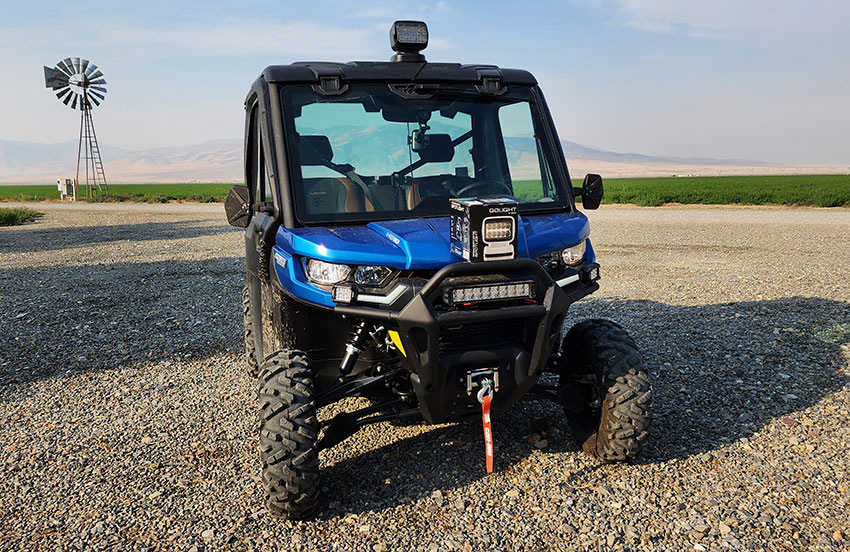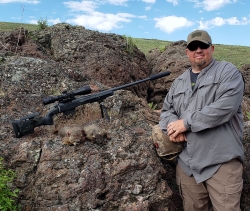 Latest posts by David Hillis
(see all)
Share This: