Share This:









Last week, at the 2023 Shooting, Hunting, Outdoor, Trade Show, we met with the folks at Burris Optics to check out their new Veracity PH Riflescope 4-20x50mm and LRF Binoculars and Monocular. I urge you to watch the video above to learn about the new Veracity PH riflescope and their new Burris PĒK (Programable Elevation Knob) system that shows the range fed directly from the elevation turret settings. No joke, we feel for a traditional riflescope, this adds an entire new dimension to dialing your turret during the pressure of the hunt. It will be a difference that seems minor, but is a game changer for those who dial for elevation.
Specifications: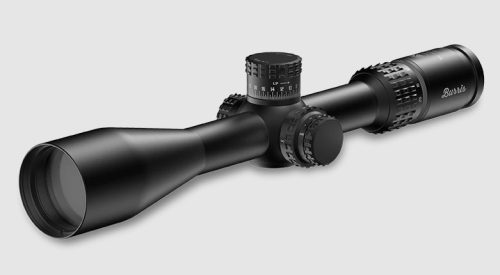 Burris Veracity PH Riflescope 4-20x50mm –
MSRP: $1,200
Designed for serious big game and varmint hunters
The 50 mm objective allows for maximum light collection
Index-matched, Hi-Lume® multicoating provides low-light performance and glare elimination.
Versatile 5-times zoom system provides a larger field of view at close ranges and better target acquisition at long ranges
Front focal plane reticle design allows the reticle size to increase or decrease as magnification is increased or decreased; trajectory compensation is always correct and proportional for the selected power setting; also called first focal plane or FFP
Progressively Thick Crosshairs (PTC) are very fine in the center and progressively thicker away from the center, for ultra-fast target engagement in low light at close ranges; effective at any magnification
Zero turn Stop adjustment knobs allow a quick, easy return to the original yardage.
Advanced windage and elevation adjustment matches the reticle's MOA measurement system; adjustment is accurate, repeatable, fast, and easy
Ergonomic side focus allows for easy-to-reach parallax adjustment from 50 yds. to infinity.
Double internal spring-tension system allows the scope to hold zero through shock, recoil, and vibrations
Waterproof
Nitrogen-filled body tubes prevent internal fogging in the cold and rain
Precision-gauged and hand-fitted internal assemblies maintain a consistent point of impact through the magnification range, regardless of shock and vibration
Solid, 1-piece outer tube is stress-free and durable—withstands shock and vibration from even the heaviest-recoiling calibers
30 mm body tube
Covered by the Burris Forever Warranty™

Burris Connect
The Veracity PH pairs with the new-and-improved BurrisConnect app to create and upload custom ballistic profiles. The BurrisConnect app allows hunters to create rifle profiles and input environmental factors for their hunt. The app uses custom ballistic calculators to help hunters precisely dial their turrets for an accurate shot.
With the Veracity PH and the BurrisConnect app, Burris does the math for you so you can dial to distance faster than ever. Plus, with the BurrisConnect app you can:
Connect to Veracity PH and Burris Thermal Devices.
Build Custom Ballistic Profiles for any round.
Create Reticle Maps for Any Burris Riflescope.
Customizable and Sharable DOPE cards.
Control, stream, and share video and images from the Burris Thermal Hand Held.
Ever evolving with a goal to become the best ballistic app out there.
Customizable Dope Card
With the customizable dope card produced by the BurrisConnect app, hunters can confirm that the data in the scope's heads-up display is correct and can use the scope even without the batteries.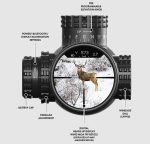 PĒK
Burris PĒK (Programable Elevation Knob) system provides ultimate dialing precision. After entering information into the app, hunters can easily use the PEK system to dial in elevation. This system combines a digital sensor with a clickless mechanical elevation turret for ultimate accuracy down to 1/10 MOA. Using the ballistics calculator from the app with digital elevation turrets, the Veracity PH's PEK system makes dialing to distance easier than ever with peak speed, precision and performance.

Heads-Up Display
In addition to the Veracity PH's exceptional precision and ease of use, it also offers hunters an informative heads-up display. By pairing with the BurrisConnect app via Bluetooth®, the Veracity PH shows all the information hunters need in one clean sight picture. The display shows elevation turret position in yards, meters or MOA, as well as rifle cant, rifle angle, distance-accurate wind holdover and battery level.
By providing this information in one clear view, hunters don't have to pull away from the scope to find the information they need. No more questioning if you have the right information — it's all right there in one picture.
All The Data in One Clear View
The BurrisConnect app feeds the Veracity PH critical numbers, like wind holdover, but the Veracity PH reads the elevation dial sensor, rifle cant and rifle angle itself to provide hunters ample information.
Take a look at how the heads-up display adjusts to provide hunters the most relevant information in their sight picture.
The Details that Build the Veracity PH
Even with the impressive digital elements of the Veracity PH, the scope is made to work no matter the conditions. It uses proven technology from Burris to provide ultimate in-field reliability.
The digital features of the Veracity PH enhance a user's experience, but you can still dial to the correct MOA if the batteries die or you choose to remove them to hunt in a non-compliant state.
In addition to its high-tech features, the Veracity PH is packed with more traditional details to make it a reliable scope.
Expert Tip: Once a bullet profile is uploaded into the scope, you can forget the app until you want to change your ballistics profile or settings.
Hunt at the Highest Level with PEK Performance from Burris
The Veracity PH paired with the BurrisConnect App makes it easier than ever to calibrate an optic, provides hunters all the information they need in one convenient sight picture and offers unmatched precision in the field. In the Veracity PH, Burris offers the perfect combination of reliability, quality and technology, delivering the fastest and most precise dialing solution in a hunting optic, ever. Dial to distance with confidence and let Burris do the math.
—
Burris Signature 2000 LRF Rangefinding Monocular:
The perfect companion for your Burris riflescope, the Signature LRF 2000 redefines speed in a rangefinder. Quickly range targets from 5 to 2400 yards using, sport, hunting, or auto range modes, or scan the field with instant ranging using scan mode. 7x magnification and HD glass makes finding targets easy.
MSRP: $360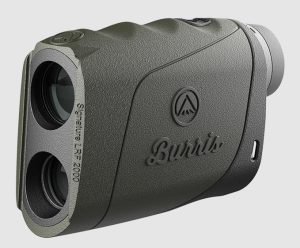 Signature 2000 LRF Features – Eye safe laser measures targets out to 2,400 yards or 2,194 meters. – Three ranging modes for maximum precision: Auto, Sport and Hunt. – Distances can be displayed as line-of-sight or horizontal with angles of degree. – The Signature LRF 2000 is nitrogen-filled for waterproof, fog proof performance. – Outer surfaces are rubber armored for protection and a sure grip. – Adjustable eyepiece ensures a clear view.
—
Burris Signature 10×42 LRF Binoculars:
Well known for integrating powerful rangefinders into optics, Burris introduces the Signature 10×42 LRF binocular for fast and precise ranging from 5 to 2600 yards. Ultrasharp HD glass and an easy-to-read display offer comfortable glassing and blazing fast ranging for both hunters and shooters.
MSRP: $1,200
Features
Eye safe laser measures targets out to 2,600 yards or 2,377 meters.
Three ranging modes for greater versatility: Auto, Sport and Hunt.
Distances can be displayed as line-of-sight or horizontal with angles of degree.
Tripod Adaptable.
Outer surfaces are rubber armored for protection and a sure grip.
Adjustable eyepiece ensures a clear view.
Find More @ https://www.burrisoptics.com/

Latest posts by Varminter Magazine
(see all)
Share This: