Share This: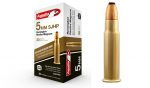 Monday, December 17, 2018 – Aguila Ammunition, along with their USA distributor, Texas Armament & Technology (Tx-AT), has announced the release of a new run of 5mm Rimfire ammunition (5mm Remington Rimfire Magnum). 5mm rimfire shooters have been waiting impatiently for the opportunity to purchase more ammo, but after numerous estimated release dates coming and going, many (including myself) had lost hope of ever having a fresh supply of 5mm rimfire ammunition for their 5mm rifles and Contender pistols.
This is the actual press release from Aguila Ammunition and Tx-AT regarding the new 5mm rimfire ammo that was released today:
——
CONROE, TEXAS – December 17th, 2018 – Aguila Ammunition recently announced that 5mm is now running limited production. The highly demanded round has been absent from the marketplace for several years.
"Our customers have been asking, and patiently waiting for our 5mm to return to the market since our initial run in 2008," states John Domolky, Director of Sales for TxAT/Aguila Ammo. "We've been working with our manufacturing facility to bring this round back to the states for the past two years and are happy to announce we've made it happen."
The new 5mm is a 30 grain, semi-jacketed hollow point with a 2200 FPS and will meet Aguila Prime standards. The product will also feature the new Aguila rimfire packaging and will be available at an MSRP of $29.99 per box. Aguila 5mm will be available at retailers and dealers nationwide in January of 2019.
The limited availability of any 5mm caliber ammo has made this a highly sought-after round. Originally created for the 5mm Remington Rimfire Magnum, this bottlenecked cartridge has been discontinued by other manufacturers since 1982, making it difficult for 5mm rifle owners to shoot their rifles. In 2008, Aguila Ammunition produced a limited run of their 5mm ammo at Tecnos, their manufacturing facility in Cuernavaca, MX. Today, the U.S distributor of Aguila, TxAT, is still manufacturing ammo at Tecnos. However, a second production facility is being built near corporate headquarters in Conroe, TX to help increase needed capacity and produce ammunition domestically in the United States.
Aguila Ammunition is known as one of the largest rimfire manufacturers in the world, and is quickly gaining recognition among tactical, handgun, shotgun shooters and hunters alike.
—–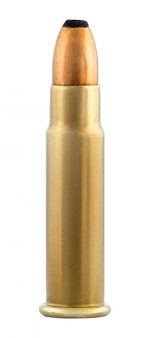 My initial thoughts are positive, although the listed speed of this round is definitely slower than the previously available ammunition, with the 30 grain "Varmint" round hitting the 2450fps range in our last tests conducted in 2012. However, this is welcome news and I will be buying a lot and stacking it deep in my gun room!
The release of the 17WSM in 2014 brought us various rifles that were capable of handling the 33,000psi generated by both the 17WSM and the 5mm rimfire. This may give options for those who want to convert one of these newer rifles to shoot the 5mm rimfire.
We have yet to try this ammunition, but were promised some from the factory before the end of the year. We will be testing it at the range immediately after receiving the ammo, as well as in the field while varmint hunting.
Latest posts by Eric Mayer
(see all)
Share This: