Share This: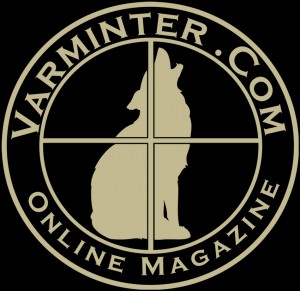 December 1997 – I remember it like yesterday. I was a cocky 30 year old with a love for varmint hunting. The Varmint Hunter Magazine had brought in some writers that were definitely not being honest when they were writing their articles, so I became less and less impressed with the magazine. I was also tired of the time it took for the magazine to show up, and that it was only published every three months. By the time it arrived, a lot of the information had already been put out online by regular folks, giving their regular opinions.
Because of this, I partnered with a guy who knew about website and forum building and we started Varminter, another website and a Waterfowl hunting page. That partnership did not work out, so we dissolved it a few years later, with him taking the waterfowl hunting site and me taking Varminter and the other one (both of which are still running today). I was suddenly without a person who had knowledge about how to run forums and build websites. I realized that it was time for me to learn.
After a long issue with an animal rights wacko destroying our homemade forum with porn and other very bizarre pictures, I had to take a break from the site to wait for forum technology to catch up with what I needed to avoid the problem from happening again. While I was on this "break", I managed to find the animal rights wacko up in Canada, and had him fired from his job (note to animal rights wackos, I will find you). I also spent those months learning about html and researched forum software. Add to it, I made a promise to the guy who shut us down, that I would kill more varmints in his name during the time we were down. I kept that promise and killed 1000s of varmints during that time. It was satisfying, but I knew eventually that I would have to get things running again.
I finally found a forum software that had ways to keep out spammers, etc, so I imported what I could into the forum and started a brand new forum in August of 2003. This forum software is the same company we have today. A few years after, I switched from my html articles, to a WordPress based site. The ironic thing is that I now run the forum, with the ability to do all the upgrades, etc. I also replaced the original WordPress site with a new one, and did so all by myself. I went from not understanding any of this "computer" stuff in 2000, to building almost everything on my own a mere 5-7 years later.
Fast-forward to today and we are in the beginnings of another huge transition. I have not announced it yet, but recently I pulled almost all of the Google ads off my hunting/shooting video channels. I also removed 90% of all Google ads from my hunting/shooting websites. I will no longer create content, which sells ad space, that collects money, to give to a company that wants us to make us not exist online and in real life. We will be going to a crowd sourcing format, begin taking sponsorships immediately from various companies and will be selling more products (shirts, etc), in order to pay the bills, pay for trips, pay employees and just survive. It's going to be very tight for a while, but we are excited about the future.
This giveaway is a HUGE thank you to all of you! With social media and website analytics added up, there is approximately 125,000+ users who read and watch our content every month!
The basics on this giveaway is this. You can enter using the the links below. Some options allow you to enter once a day, while other options are a one-time-only entry. Although we can't require you to follow, like, or subscribe to our social media outlets, we would love it if you joined our online communities.
The optics on the firearms are not part of the giveaway, but any misc items I have with the rifles will go to the winners (empty brass, scope mounts when provided by the manufacturer and the original boxes). For more information on who is eligible, please read the info provided below.
Lastly, since this is a busy time for us here at Varminter, please be patient in waiting for forum memberships to be approved and answering any questions you may have.
**To Enter, you DO NOT NEED A FACEBOOK account. You can sign-up with an email address. Once you do, click to visit our Facebook Page. This will open access to more entry options. **Again, you do not need a Facebook account to visit our Facebook Page and unlock the access to more entry options.**
The Winners:
The winners of our 20 Year Anniversary Giveaway have been chosen!! Partial names have been posted on our Giveaway Page, but here is a list of the winners!:
CZ Model 527 Varmint in .204 Ruger winner is Wayne Cass
Howa 1500 Mini-Action in .222 Remington winner is Kevin Parent
Ruger 10/22 and 10/22 Tekmat winner is Rachel Griesmer
Savage Rascal .22LR winner is Michael Castell
One T-Shirt from SmallCaliberStore.com winners are:
Brandon Stager
Matt Dean
Stephen Lueckat
Kyron Jiles
Morgan Mccord
I will email instructions to each of the winners on how to claim your prize!
Latest posts by Eric Mayer
(see all)
Share This: