Share This: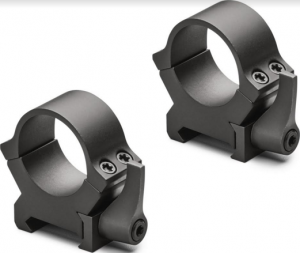 BEAVERTON, Ore. — Leupold & Stevens, Inc. has expanded its diverse catalog of ring mounts with the introduction of the new QRW2 and PRW2 lines. The new rings are an evolution of the popular QRW™ and PRW™ products, respectively. Based on the familiar cross-slot design, both the QRW2 and PRW2 mounts feature a solid steel construction that has been extreme recoil tested, ensuring they live up to Leupold's legendary level of rugged performance.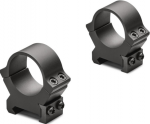 The QRW2 and PRW2 lines are precision machined for perfect alignment and offer universal cross-slot compatibility – they'll fit Weaver and Picatinny rails. A low-profile design offers a streamlined look and feel. The QRW2 line offers a simple, proven, detachable option, while the PRW2 line is meant for a more permanent mounting solution.
The new industrial design on the QRW2 and PRW2 not only provides the ring mounts with modernized aesthetics – it provides a new precision fit that makes it easier than ever to mount your sporting optic. The design gives you more contact with the base for added stability and easier installation.
"If you can't have your scope rock-solid on your rifle, then everything else is just a waste of time," said Pete Moe, product line manager for Leupold & Stevens. "That's where the quality of all of our mounts and rings come into play. We designed the QRW2 and PRW2 lines to expand upon what our customers loved about the original QRW and PRW, and the result is a mounting solution that you're not going to beat."
Both the QRW2 and PRW2 ring mounts are available now in Low, Medium and High configurations, in a bevy of finishes. Both series are made in the U.S.A. and are backed by Leupold's Full Lifetime Guarantee.
For more information on Leupold® products, please visit us at Leupold.com.

Latest posts by Varminter Magazine
(see all)
Share This: