Share This:









Last month, at the 2017 SHOT Show, Winchester announced a new lead free version of their 17WSM ammunition in their Varmint-X line. This new cartridge is using a 15 grain NTX bullet, that is listed at 3300 feet per second. The NTX bullets have already shown to be good performers on varmint sized game, so they should do very well in the 17WSM.
This latest offering takes the place of the previously announced 20 grain PowerCore lead free ammunition that was going to be released last year. By changing from the copper bullet, to the NTX bullet, Winchester has once again pushed the envelope of speed in the 17WSM to remain the speed champion of the rimfire world. It also fills a need for 17WSM shooters in California, where lead free will be required state wide for all game and non-game species in 2019.
We will be getting more of this ammunition soon, and will be taking them to NE California for a ground squirrel hunt. We have already done some initial testing on paper, and have taken a few ground squirrels with this new ammo, and our results were positive.
For more info, visit the Winchester Ammunition site: http://www.winchester.com/PRODUCTS/rimfire-ammunition/Performance/varmint-x-lead-free/Pages/X17W15PLF.aspx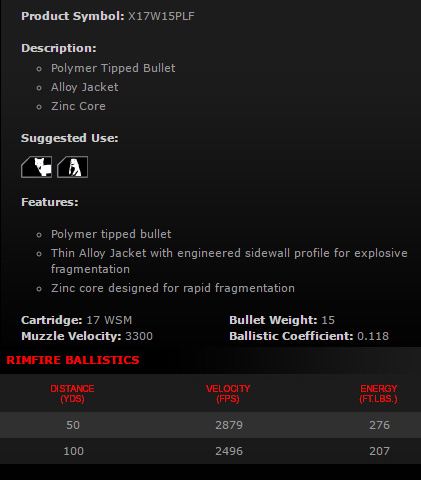 Latest posts by Varminter Magazine
(see all)
Share This: