Share This: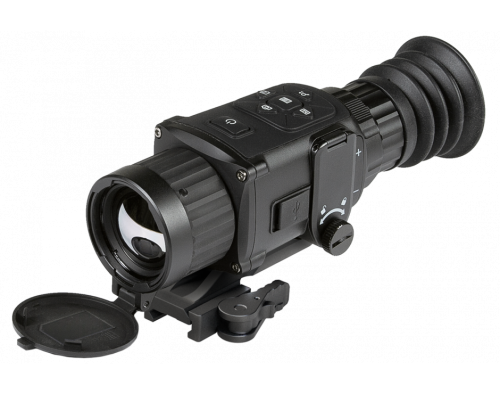 Springerville, AZ – AGM Global Vision has been listening to what customers have been asking for and are pleased to announce that new models featuring a Laser Range Finder (LRF) will be released as the Varmint LRF instead of the previously indicated Varmint LRF series of rifle scopes. After careful consideration and discussion, we did not want to create any confusion in branding our new LRF series of scopes as Rattlers. Overall layout, design of housing, and button control features are different than the Rattler series of scopes enough to dictate this change.
We want to apologize for any confusion, but we believe this will avoid a few potential issues down the road. The units are in production, and the expected timeline is to receive and ship initial orders by the end of November.
All Varmint LRF's will come w/ ADM QD Mounts, 12 micron sensor in either 384×288 or 640×512 resolution, and built in LRF, and AGM 3yr bumper-to-bumper warranty;
TS35-384 is 3x base mag with up to 24x Digital Zoom
TS50-384 is 4x base mag with up to 32x Digital Zoom
TS35-640 is 2x base mag with up to 16x Digital Zoom
TS50-640 is 2.5x base mag with up to 20x Digital Zoom
MSRP on these units ranges from $3,295 to $5,495 and it will be available in very soon through authorized AGM retailers and distributors.
About AGM Global Vision
Based in Springerville, Arizona, AGM Global Vision designs, develops, and distributes a wide range of professional-grade night vision and thermal rifle scopes, clip-on systems, spotting scopes, binoculars, monoculars, goggles, multispectral lasers, infrared illumination devices, and more. AGM Global Vision showcases its wide range of products at conferences and trade shows domestically and internationally, AGM will continue to adapt its designs to the fluctuating needs and emerging technologies of the night vision and thermal imaging industries.
For more information about the brand or to view our entire product catalog please visit: https://www.agmglobalvision.com/

Latest posts by Varminter Magazine
(see all)
Share This: