Updated - February - 2014
Okay folks!! The forums are now upgraded!!

Now, if you want to change the "skin" or style of your forum, just scroll to the bottom of the forum page and use the drop down menu to choose which one you want. You can always go back to the dark one, but in the selection you have a light forum called Pulse as well.
To change from the dark, "Varminter - New" skin, just scroll down to the bottom of the main forum index page and click the "Change Theme" text:
When you click the "Change Theme" text, a box will open that gives you the skin selections available.  Click "Pulse 3.4.5" to change to that skin: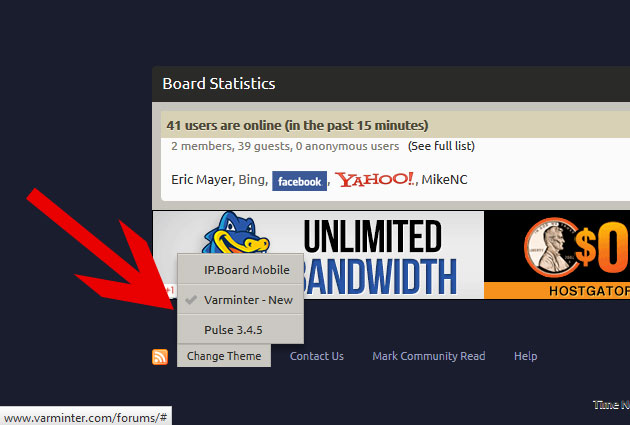 To change back, just repeat what you did before and click on the "Change Theme" text to show the available skins: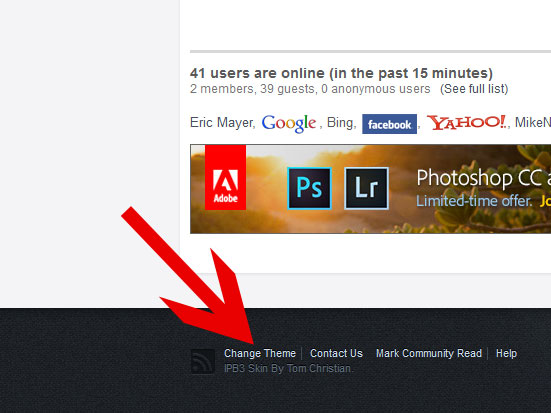 Then, once again, click on the "Varminter - New" text to change to the darker skin: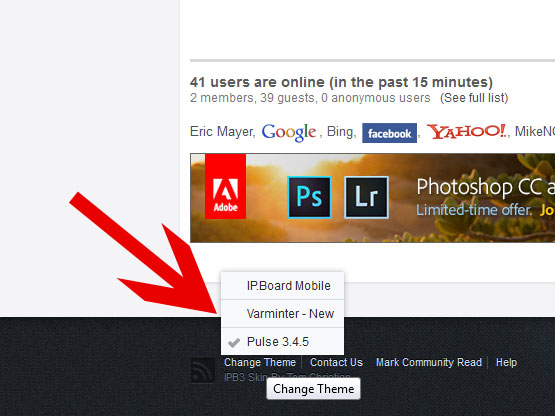 -----
If anyone runs into any problems, please let me know in this thread.

Thanks!

Eric A. Mayer