6'L X 3'W X 36"T. Seats 10. 6 small seats & two 3' benches. All made from a bunch of boards a Friend gave me. They came out of a pole barn on his place. The boards were used to define horse stalls.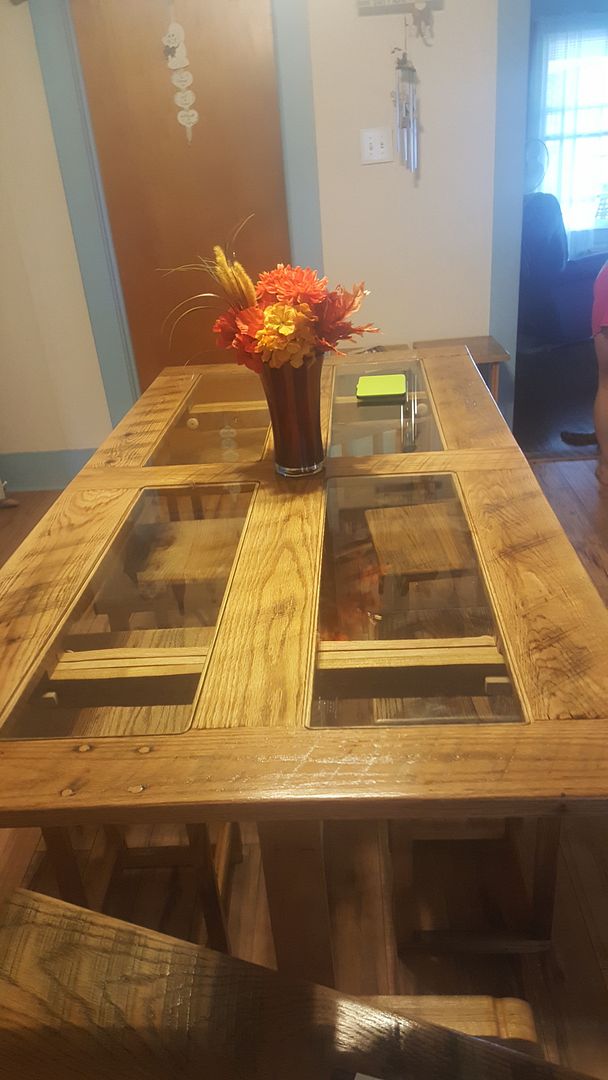 Better pic but without the glass.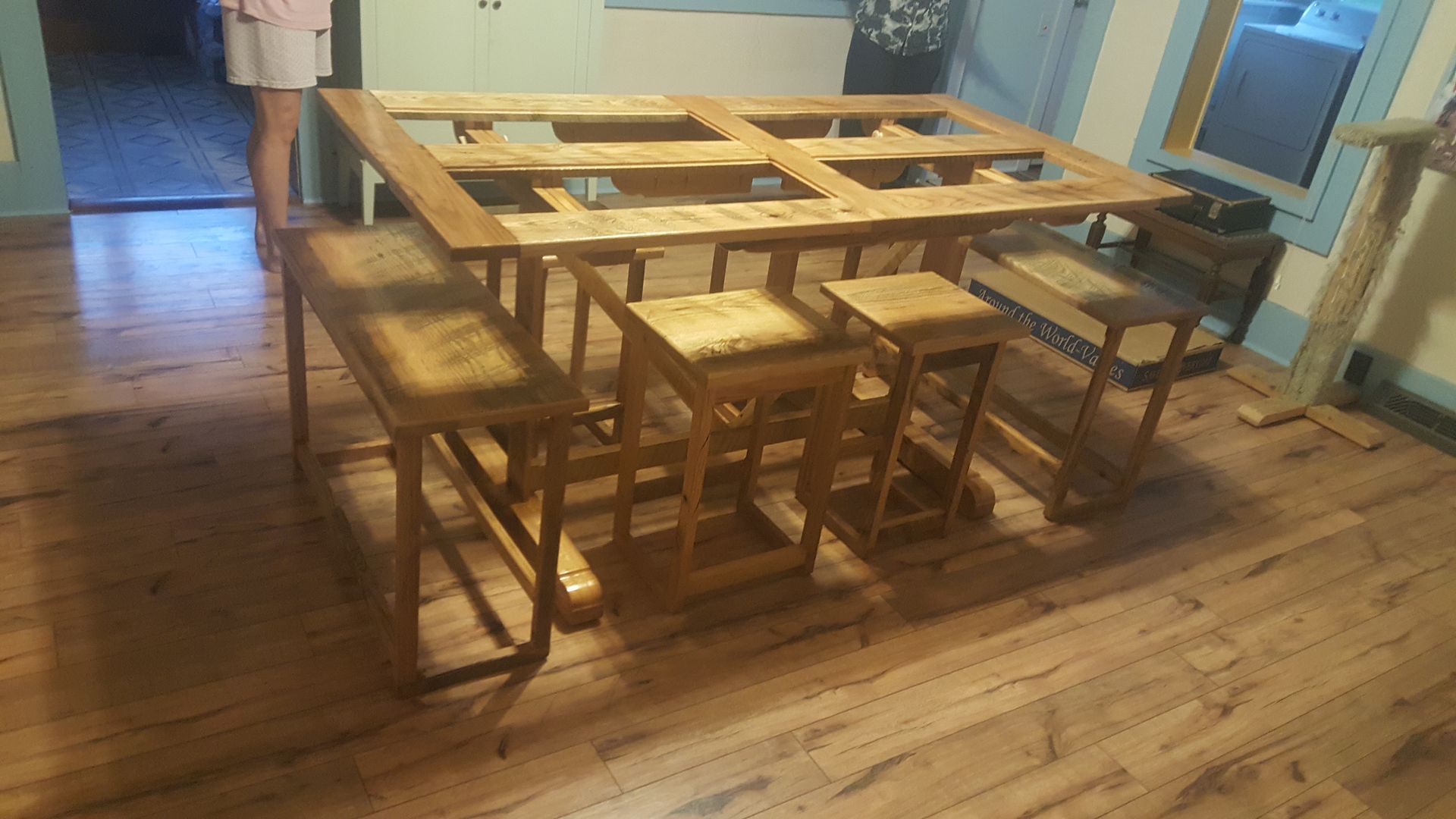 I made this for him.