I just picked up a box of the Hornady .223 - 35 grain NTX (lead free) ammo, which they list at 4000 FPS!  If it groups well in my AR15, I will be taking some of it up to NE California next month to see what it does on ground squirrels!  I've already tried (and killed a coyote and numerous ground squirrels) the Winchester 35 grain LF and the Nosler 40 grain LF, so this will be one more to add to the mix.
I'll be putting this through a chronograph to see how close it comes to the 4k number.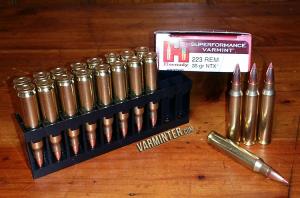 Has anyone shot this yet?
Eric