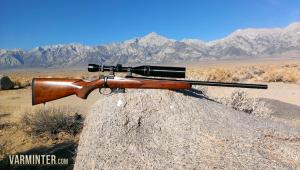 Hey Everyone!
I just completed a new article, gallery and video review of the CZ Model 527 in the .17 Hornady Hornet! I've done a few things different this time, like including the gallery at the end of the story and narrating my video, instead of just letting it play with no explanations of what was happening.
Here is the link:
http://www.varminter...hornady-hornet/
If you see any misspellings, or other screw-ups, just let me know!
Also, if you have any questions, feel free to ask them here.
Thanks in advance!
Eric A. Mayer